Edward J. Lubno, Jr. (EJ) was born in Richmond, Virginia. He earned his B.A. from Coastal Carolina University in 1998. He launched his professional career as the business operations manager of a multimillion dollar company, a position which included securing appropriate insurance programs and retirement account providers for the company's employees. He currently concentrates on sharing his expertise in the insurance industry, with an educational approach to Medicare coverage, and enjoys helping his clients navigate through many of the misconceptions associated with Medicare and insurance coverage in general. In addition, Edward assists clients in retirement, legacy and estate planning, wealth transfers and income generation, as well as customizing asset protection plans and final expense considerations. Edward is committed to his clients and protecting their families. He is dedicated to servicing a wealth of financial needs, while ensuring excellent customer service and value, and the financial strength of the retirement portfolios with which he is entrusted.
Edward is also a loving husband and father, a licensed real estate agent, a professional yoga and fitness instructor and an avid surfer, who has had the great fortune of traveling to exotic locations around the globe, meeting many different people and experiencing a wealth of different cultures. Email | Facebook | LinkedIn
NAIFA Member
Yoga Alliance RYT 500hr
North Florida SUP Group
Radiance Yoga of San Marco
FL Licensed Realtor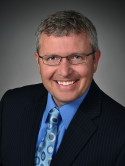 Matt Moss
Moss Insurance Services is located in Jacksonville Beach Florida & is licensed in all lines of insurance including Homeowners, Auto, Boat, Motorcycle, and Commercial. We represent a large portfolio of nearly 100+ insurance companies to help you find the right coverage for the best value.
Our goal is to protect you & the ones you love with the least amount of hassle & effort on your part. Let us do the work for you by shopping multiple companies on your behalf. We pride ourselves on answering each call promptly & providing same day service on nearly all personal insurance requests.
We opened this agency to guarantee personal, timely & accurate insurance service. What sets us apart is we take the time to listen, assess your needs & make sure you understand the complete insurance process.
Moss Insurance Services is a paperless agency that utilizes state of the art technology & secure cloud-based systems. This enables us to access your information securely from anywhere to provide you with the highest level of service.
I grew up in Ludington Michigan graduating from Michigan State University with a bachelor of science.
I started my insurance carrier in Colorado selling/brokering life and health insurance 8 years ago, then transitioning to selling homeowners and auto insurance.
I have lived in Jacksonville Beach for over 7 years with my wife Alison and three young kids, Addy, Layne and Simon.
SPECIALTIES:
Property & Casualty Insurance, Homeowners Insurance, Sales Opportunities Franchises, 2-20 Licensed, Client Focused
Experience
Moss Insurance Services/We Insure
December 2010 – Present Jacksonville Beach, Florida
Agency Owner and Licensed Producer for Auto, Home, and Business Products.. We advise and consult for our customers on proper types of insurance products and amounts, mitigating factors, and ways to transfer risk to minimize loss and exposure to clients, their property and their businesses. We Insure Florida represents nearly 100 companies to provide the best coverage and rates for our clients.
Barbara Bonaparte
I am a licensed certified insurance agent appointed in: FL, OH, WA, TX, CO, NV, CA, GA ,WY. I worked for 10 years in the mental health field with those who suffered with mental illness, and those who were mentally challenged. Individuals whose ages arranged from senior to teenagers. I also am the caretaker of the light of my life my mother. She has several health issues, one of which is progressive memory loss.
My passion for helping people of all ages from seniors to young people and homeless animals. I work with several animal rescue groups along with volunteering at a local Human Society and Animal Control. I donate many needed supplies and food, help organize fund raisers, and help raise awareness for abused and homeless animals.
My over the road experiences as a driver has helped me in developing patience and skills in dealing with various people and situations. All of these experiences and skills have been of great value in helping people to receive much needed assistance and benefits with insurance and social services.