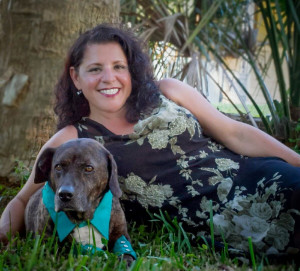 In practice since 2004 as an Independent Insurance Agent, with a passion for helping folks utilizing insurance programs, I evaluates your present situation and help you understand your individual needs and help you plan for an Awesome Life and a Fabulous Retirement.
Previously, I was a Legal Assistant for 15 years in the State of California.
I am a dog lover and I care for 30 dogs. I am Bilingual Spanish.  I am a Guatemalan Native and both, my father San Juan and my mother, Victelia live in Melrose, Florida.  I have a 29 year old daughter, Krystal, that lives in Keystone Heights, Florida.
I, G. "Tulie" Martinez, the Founder, of Martinez & Associates, presently network with Compass Group Insurance and the River Club, and I am a past member of the Masters Institute, the University Club, the North Florida Senior Alliance, the Jacksonville Chamber of Commerce, the Jacksonville Professional Woman's Council, the Melrose and Keystone Heights Woman's Club. I also volunteer at the Nassau Humane Society.
For additional information, please contact G. "Tulie" Martinez at (904)556-6388, email at: [email protected] and www.linkedin.com/G. Tulie Martinez